How To Send a Google Calendar Invite
In this post, we're sharing two of the most common ways you can send Google Calendar invites as well as one shortcut to help you save time.
If you are like most of us, you rely on your calendar for everything from keeping track of work meetings and calls to personal appointments, parties, and important errands.
We're guessing if you are reading this that your primary calendar app is Google Calendar.

So, scheduling and keeping track of all of your emails and calendar events (and sending meeting invitations) is an important and largely unavoidable productivity task.

Related Reading: How to merge two or more Google calendars

In this post, we'll share two of the most common ways you can send Google Calendar invites as well as one effective shortcut to save time.
How to send a Google Calendar invite on Chrome
Sending a Google Calendar invite from your web browser, like Chrome, is the most common approach.
To start, you'll sign in to your Gmail or Google Workspace account. Then, open Google Calendar.
Then, either create a new event or open an existing one. Click the event you want to invite people to in your Google calendar.
Next, click the edit event icon (i.e. the pencil icon) in the new window showing the event details.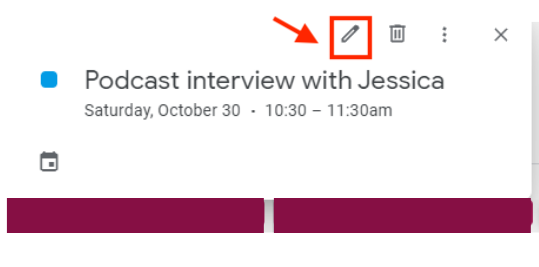 Then, select invite others and start typing in names from your contact list or email addresses in the box under Guests on the right side of the screen.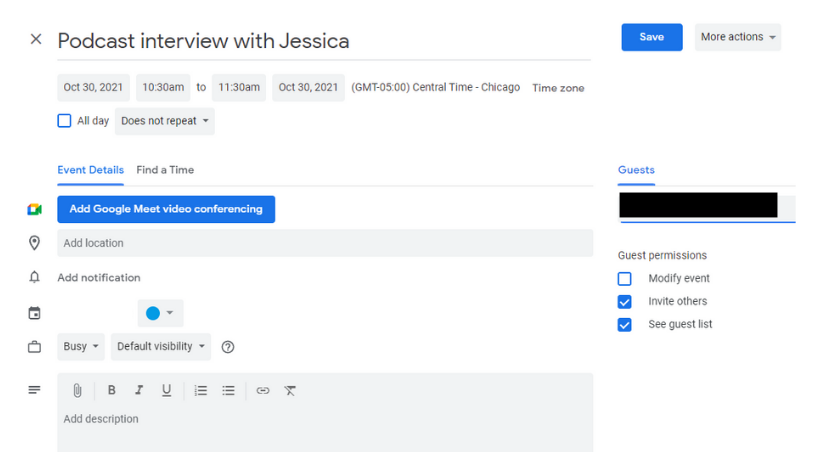 Then, you'll see a list of the people invited under the Guests section.
Note: You can hover your mouse over the names for additional options, including clicking the people icon to mark a guest as optional.
When you're done adding guests, click save in the upper right of your screen. And a new box will appear asking whether you want to email guests the invitation or not.

Related Reading: How to send a Google Calendar invite in Gmail
How to send a Google Calendar invite on your smartphone
If you are on the go and don't have your computer nearby, you can also invite guests from your mobile device.
To get started, open the Google Calendar app. Select an event or create an event by selecting the plus sign in the bottom right of your screen.
Then, a new screen appears. Click event in the bottom right corner to create your event.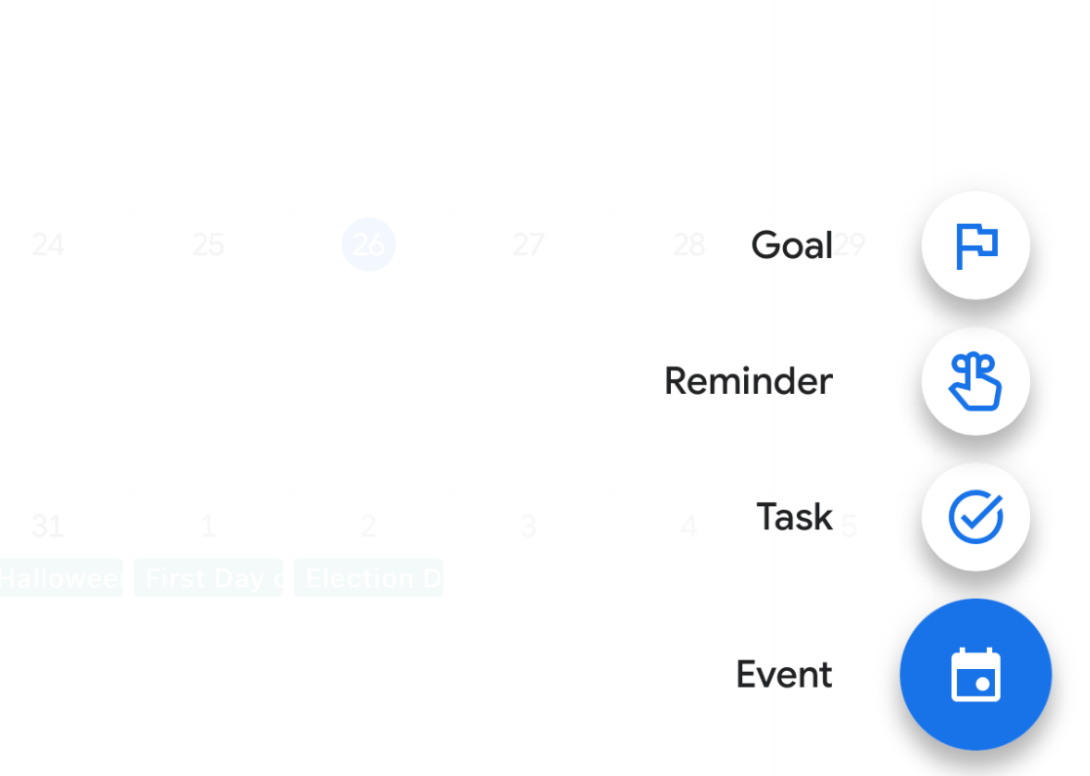 On the new screen, you can add the details of your event, such as title, day, and time.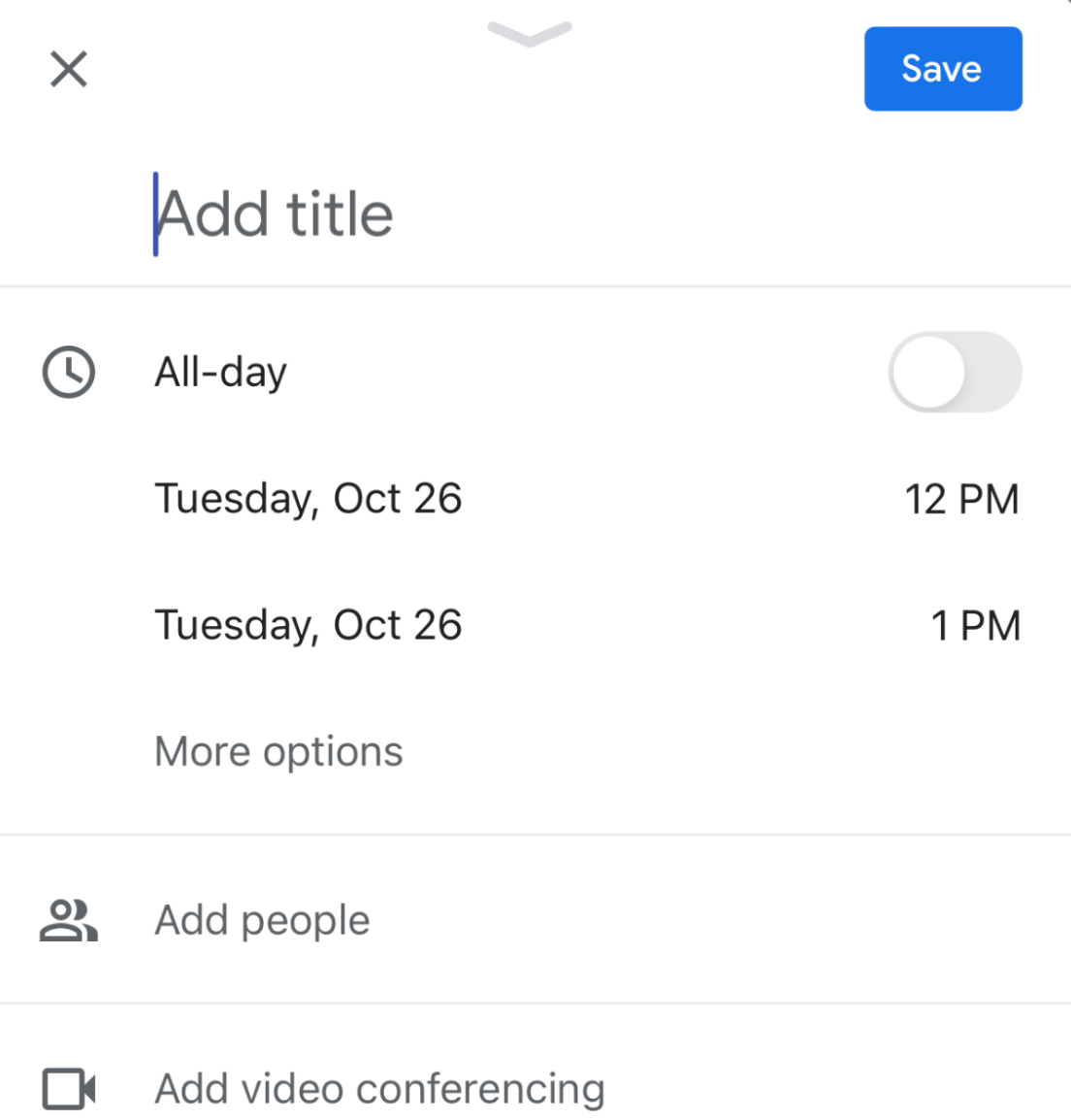 Then, you can invite people by clicking add people.
On the new screen, you can type in the name of your contact or their email address of the person you want to invite in the add guests box at the top of the screen.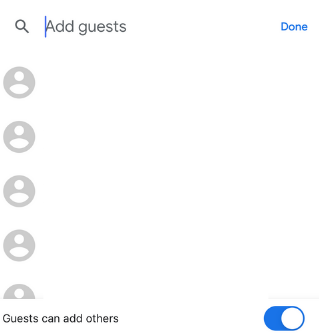 Then, you'll see all the details of your event, including the people you invited.
After you review the information, click the blue Save button to save your event.
Invited guests will automatically receive an email invitation to your event.
How to streamline the process with SavvyCal
Now, the two manual processes above work great if you only need to send invites to people infrequently.
However, if you have a lot of calls and meetings each week, this process can quickly become a time suck, especially if:
You find yourself playing email tag to find a time to meet.
You constantly have to add in new Google Meet, Zoom, Whereby, Webex, or insert other video conferencing software links into your calendar invites.
You find yourself having to repeatedly go back into the calendar invite to add more stakeholders to the call.
You are sending a lot of email call reminders manually.
That's where using scheduling software, like SavvyCal, can streamline this process and save you a ton of time on repetitive, administrative tasks.
For example, you can set up an index page with your default scheduling links (that you can swap out at any time).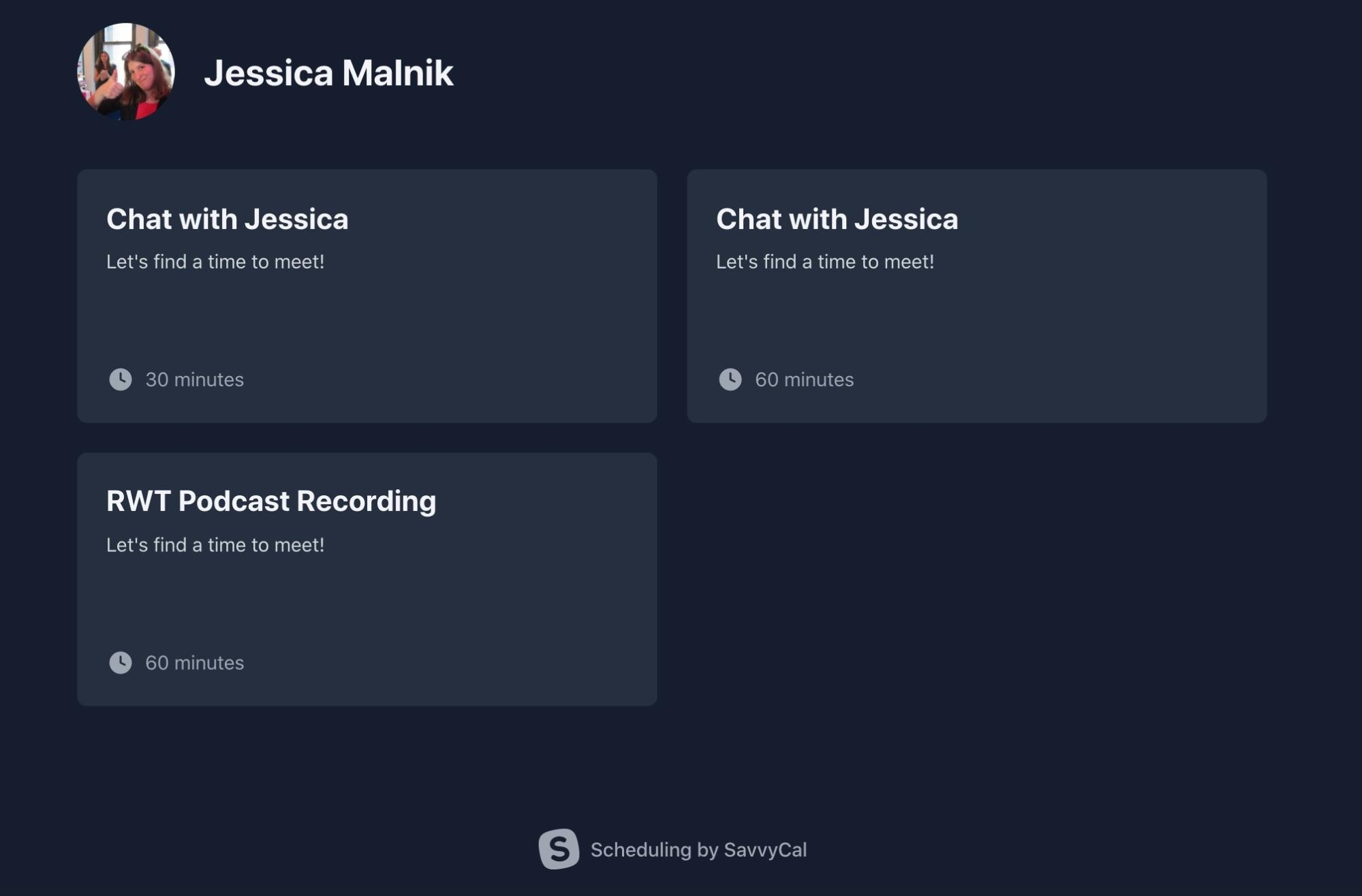 Or, you can create personalized scheduling links in seconds and create a scheduling experience that is more efficient and doesn't feel awkward for either the sender or recipient.

Sending over a scheduling link also allows you to take back control of your calendar since you implement time blocks, global availability presets, ranked availability, and even limit the number of calls in a day.
Not to mention, your recipient can automatically add more people to the calendar invite themselves.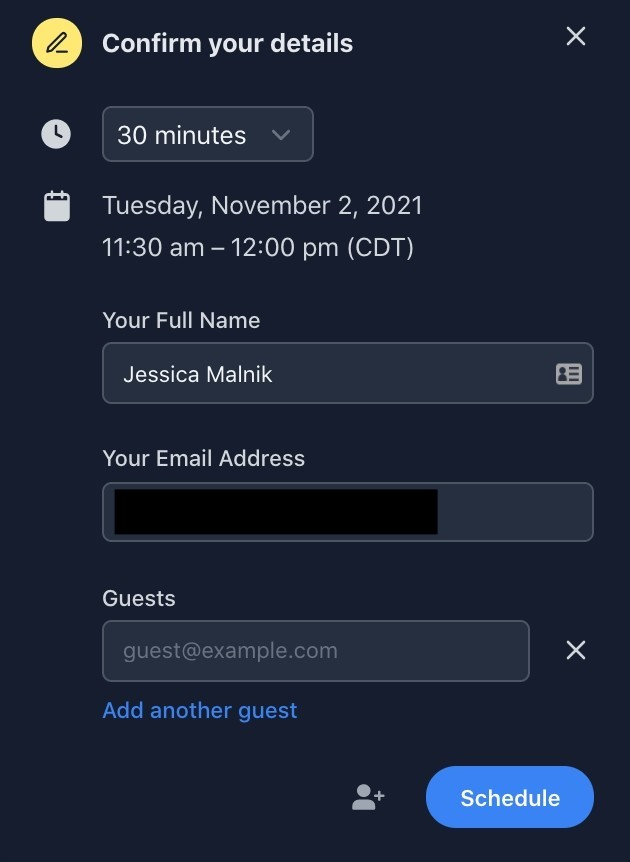 Plus, it will automatically create and add a new Google Meet, Zoom, Microsoft Teams, or Whereby link to the calendar invite.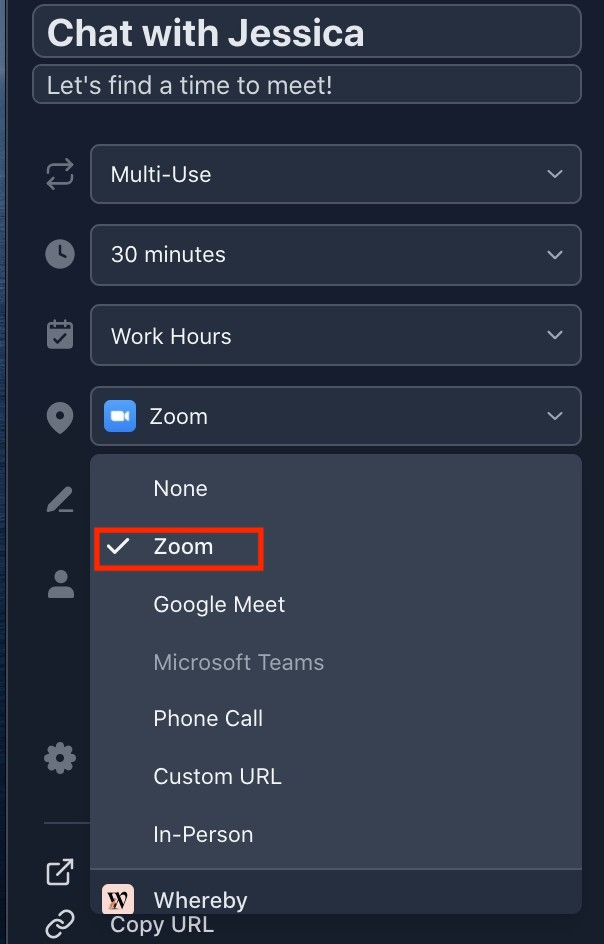 Google Calendar invites made easy
Scheduling and sending Google Calendar invites is something most of us can't ignore. However, it doesn't have to be a repetitive, tedious task either.
Ready to simplify the process of scheduling Google Meet calls? Start your free trial with SavvyCal.