The best free online calendars in 2023
Between work and personal schedules, you need an organized system to keep track of all your work meetings, family events, and various task lists. We're exploring some of the best free online calendars in 2023.
Between work and personal schedules, you need an organized system to keep track of all your work meetings, family events, and various task lists.
Managing it all through a paper calendar isn't going to cut it anymore.
Fortunately, there are a handful of great, free online calendar apps that you can use to organize your work and personal life. Plus, you can access your entire calendar from any device at any time.
In this post, we're exploring some of the best free online calendars in 2023.
Let's dive in!
Google Calendar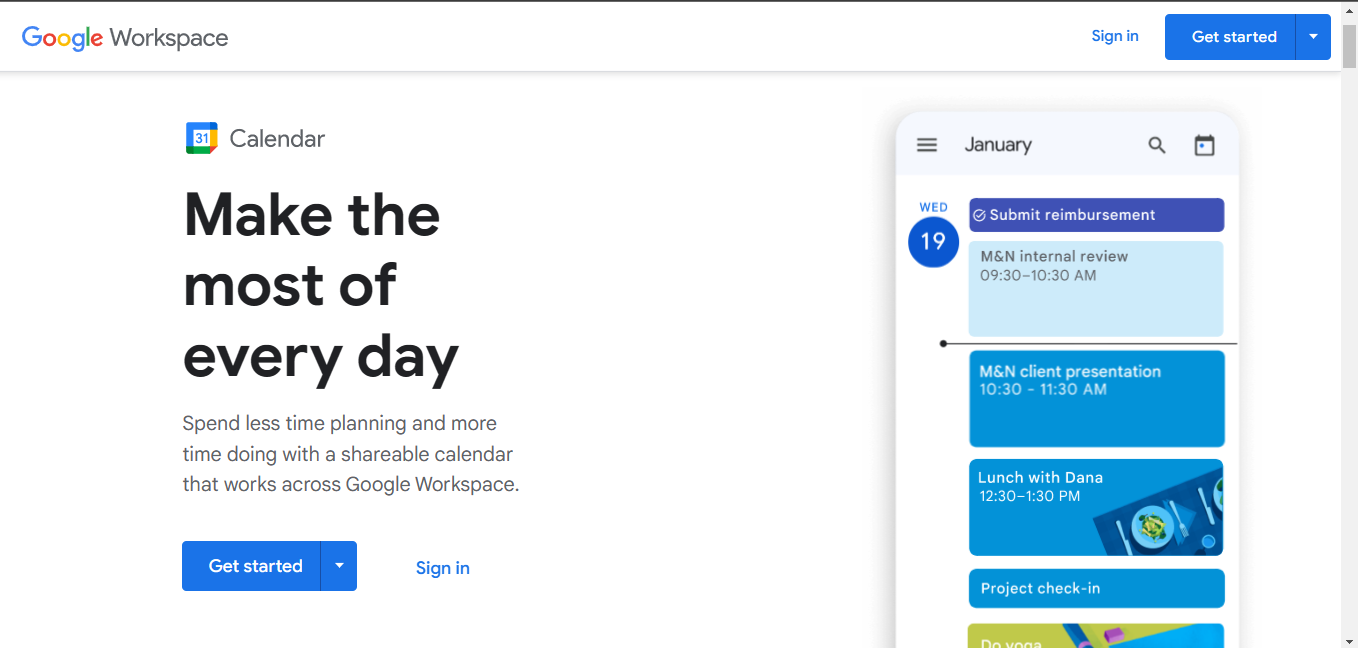 If you are already using Google Workspace for your work or Gmail for personal email, then using Google Calendar is a no-brainer.
One of the best features of Google Calendar is the differentiation you can make in your calendar between appointments, meetings, tasks, or simple reminders, so you can stay on top of the variety of things you need to do each day. You can even create your own color-coding system for different types of meetings and tasks.
Some additional nice features include the "My Tasks" board, where if you place a task in your calendar, it immediately becomes a single task in that board.
Not to mention, Google Calendar has dozens of Chrome extensions you can use to be more productive and take back control of your calendar.
Apple Calendar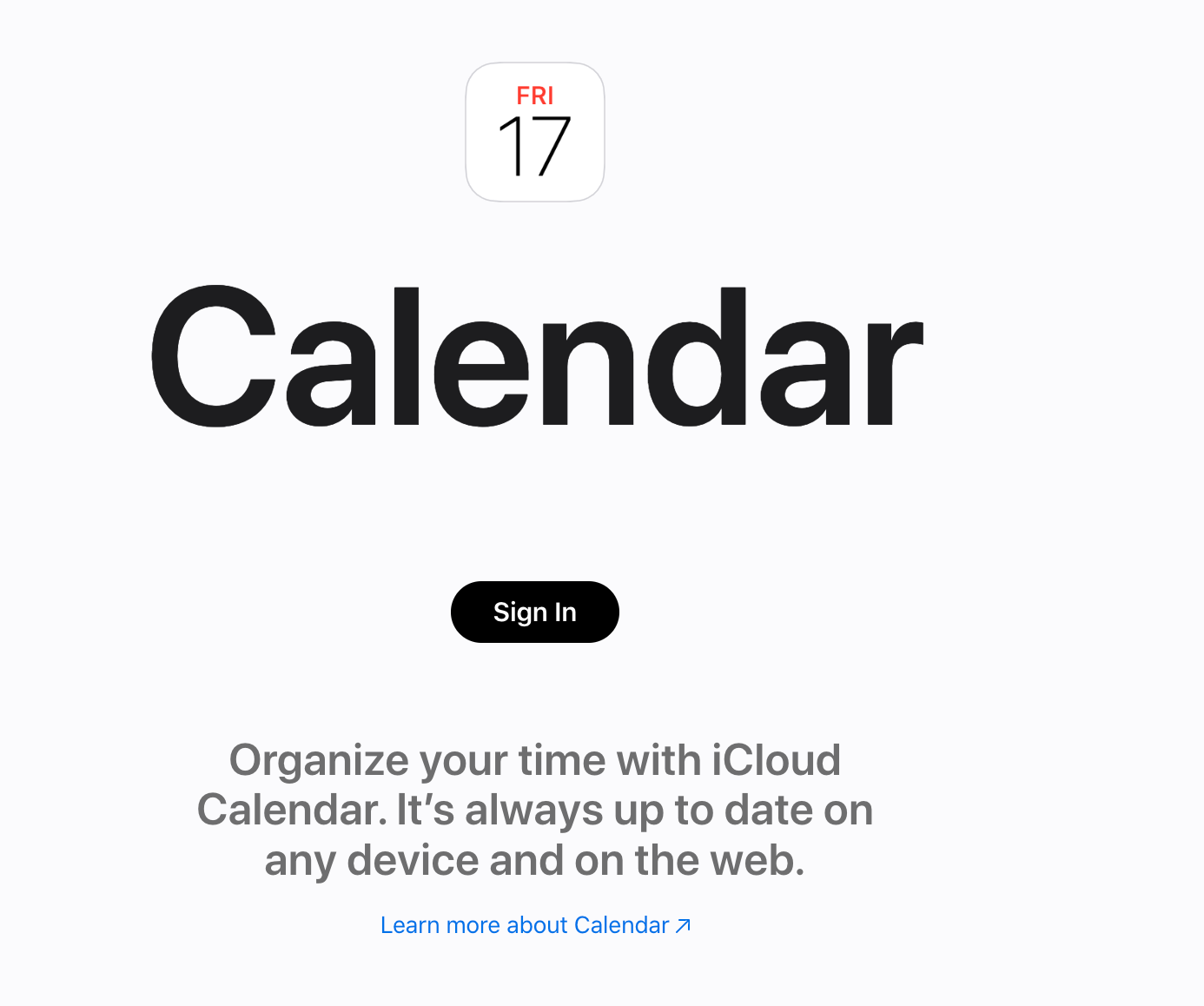 If you have exclusively Apple devices and also use their mail app, Apple Calendar is a no-brainer to use for your scheduling and calendar needs.
This calendar application, which is pre-installed on all Apple devices, is intuitive and user-friendly, allowing you to easily create and share events, reminders, and tasks.
One of the favorite features of Apple Calendar is its ability to sync across all Apple devices. This means that when you add an event to the calendar on your iPhone, it automatically appears on everyone else's iPhone, iPad, or Mac. This feature has been a lifesaver for many families, as it allows them to stay on top of their busy schedules and coordinate with each other.
Another benefit of using Apple Calendar is the ability to set notifications and reminders for events. You can receive alerts in the form of pop-ups, banners, or sounds, and can customize how far in advance you want to be reminded of an event. This ensures that you never miss an important appointment or deadline.
Related Reading: Google Calendar vs. Apple Calendar: Which One To Use?
Outlook Calendar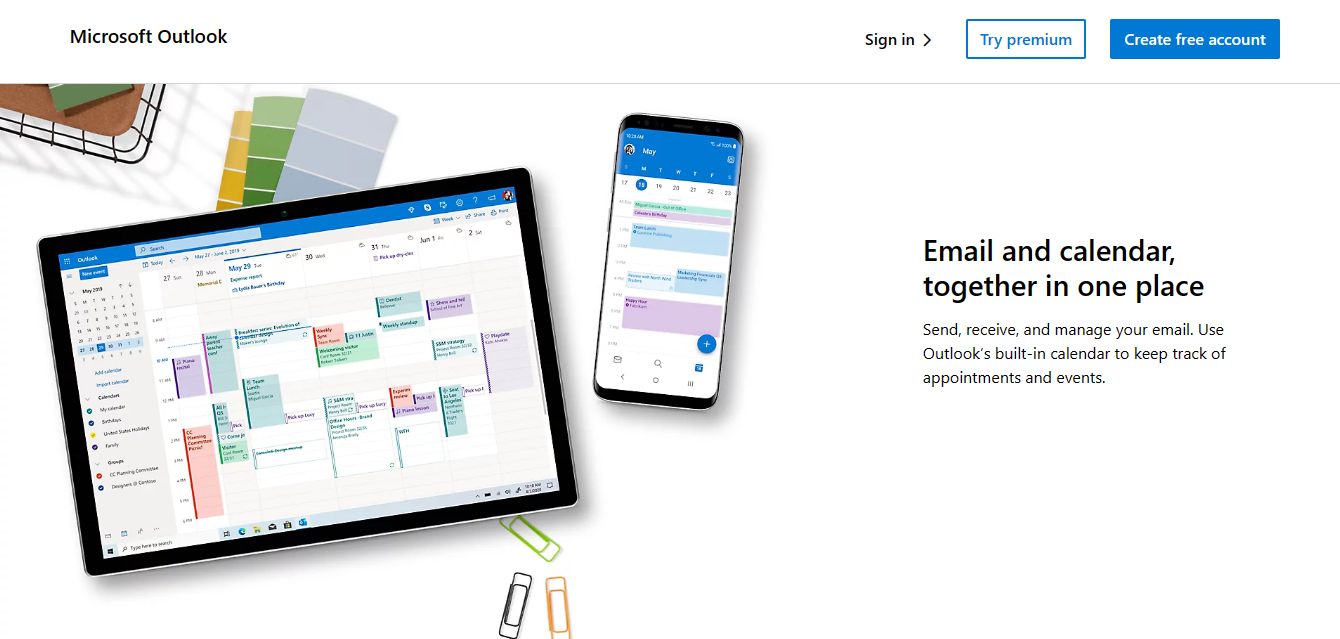 If you are already using Microsoft Outlook and Teams for work, then sticking with Outlook Calendar can make sense, especially if most of the stuff you need to stay on top of is work-related.
One stand-out feature is the dashboard option in which you can have your calendar/notes/goals of the week or day and have them all in one place instead of having different information on different pages from different sources, which can become overwhelming.
Just like with Google Calendar, Outlook Calendar has hundreds of calendar integrations you can use to connect it to all of the other software you and your company may be using.
Another feature that power users may enjoy is the notes integration. You can sync calendar notes between your computer and any mobile device.
Cozi Shared Family Calendar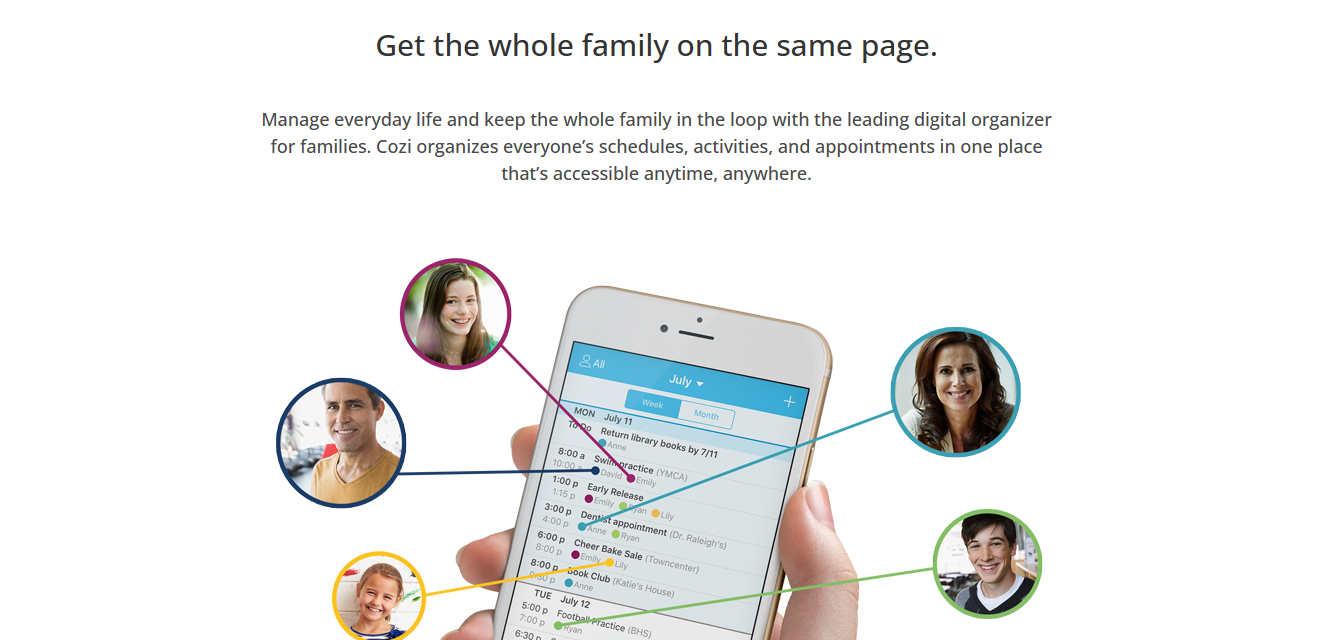 Now, if you are focused more on coordinating your family's activities, events, and obligations, Cozi is a solid free calendar option.
When you sign up, the first thing you have to do is upload a family photo. The calendar views in this app allow you to see all the "activities" that family members will have for that day or week.
Plus, it has some fun features like recipes where you can input all the recipes your family would like to create for the week, and it gives you a choice to share screen recordings, ingredients, and anything else.
You also have the list option that you can use for uploading chore lists, grocery shopping, etc.
Any.do calendar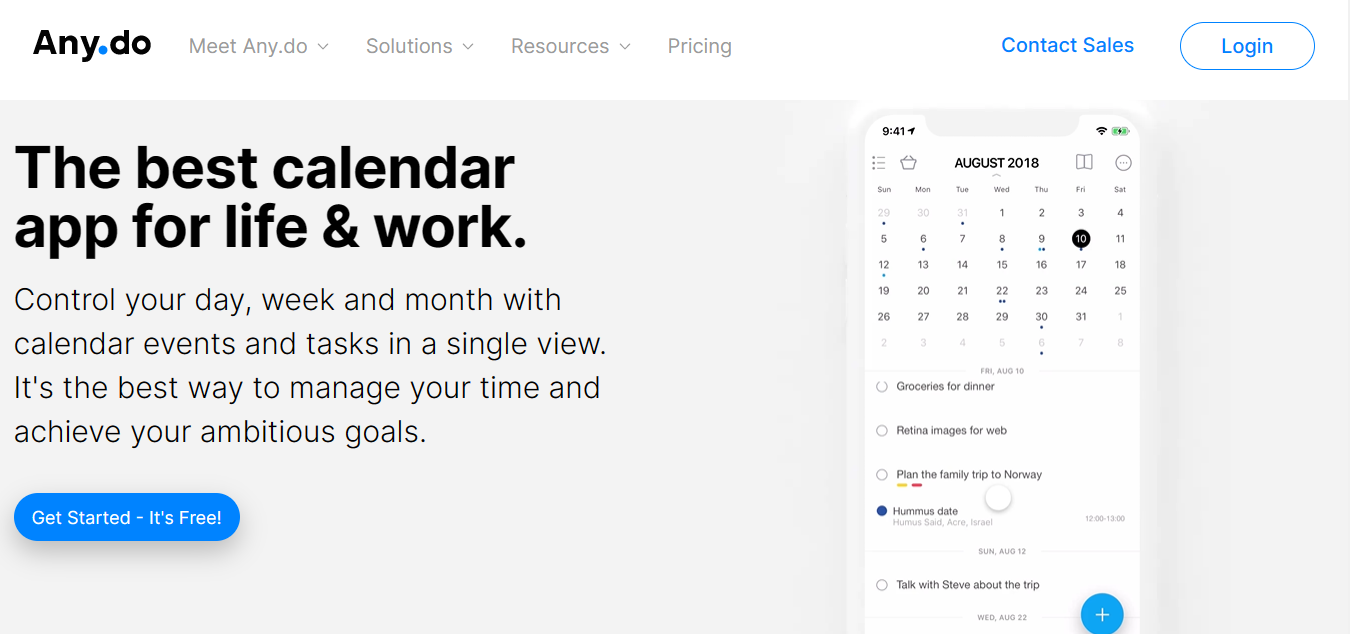 For task management, Any do is a solid calendar option. It functions more like a personal Kanban board and to-do list, where you can organize tasks by date, and then you can easily visualize them by day.
If you have a more deadline-driven approach to tasks and events, then this calendar app is worth exploring. It is visual UX makes it easy to not only upload and create new tasks but it also integrates with any additional calendars you may have. So, you can see everything in one place.
Just like many of the other options, it also syncs across any device.
Simplify calendar management with SavvyCal
SavvyCal isn't a traditional calendar app like Google Calendar or Apple Calendar. However, if you have multiple calendars and lots of calls / meetings each week, it is an essential solution for taking back control of your time and managing it all.
For starters, you can connect all of your existing work and personal calendars to SavvyCal. So, you no longer need to worry about meeting overload, double booking yourself, or other scheduling conflicts. Plus, you can send people a link to your calendar (with calendar overlay), not a list of time slots, if they need to book a meeting with you. Plus, additional features like ranked availability, workflows, personalization, and single-use links take the hassle out of scheduling and managing calls.
Ready to take back control of your calendar? Get started for free.