Best Productivity Chrome Extensions: 48 tools to help you focus, free up your time, and follow-through
The ability to add functionality and customize your Chrome browser experience is incredibly helpful for fulfilling everyday tasks and using your online tools more efficiently.
The ability to add functionality and customize your Chrome browser experience is incredibly helpful for fulfilling everyday tasks and using your online tools more efficiently.
It's probably why Chrome extensions are so popular.  
Of the 4.5 billion people who use the internet, ~2.9 billion prefer Chrome for their browser experience. And despite the heavy RAM use, Google Chrome extensions have more than 10 million users worldwide.
Of course, even though there are ~188,620 extensions in the Chrome Web Store — it doesn't mean they're all worth an investment. In fact, 87% of all extensions have fewer than 1,000 installs.
So with those staggering stats in mind — it pays to cut through the noise and have a cheat sheet for finding the most useful extensions for your individual needs (which is what we're sharing with you today.)
Software as a Shortcut: Purpose-built tools to streamline your daily tasks
Whether it's to help you focus, save time, avoid decisions, or organize your life — using software as a shortcut to get more done (with less effort) is a powerful move to have in your productivity playbook.
So, for your benefit, we've taken the liberty of sorting through thousands of chrome extensions to help you discover the golden nuggets that can help you:
Boost productivity
Cut-down your workload
Multiply your time, and
Make your daily tasks faster and easier to do.
Here are the best tools to help you operate your business (and life) online.
Chrome extensions for task, project, and attention management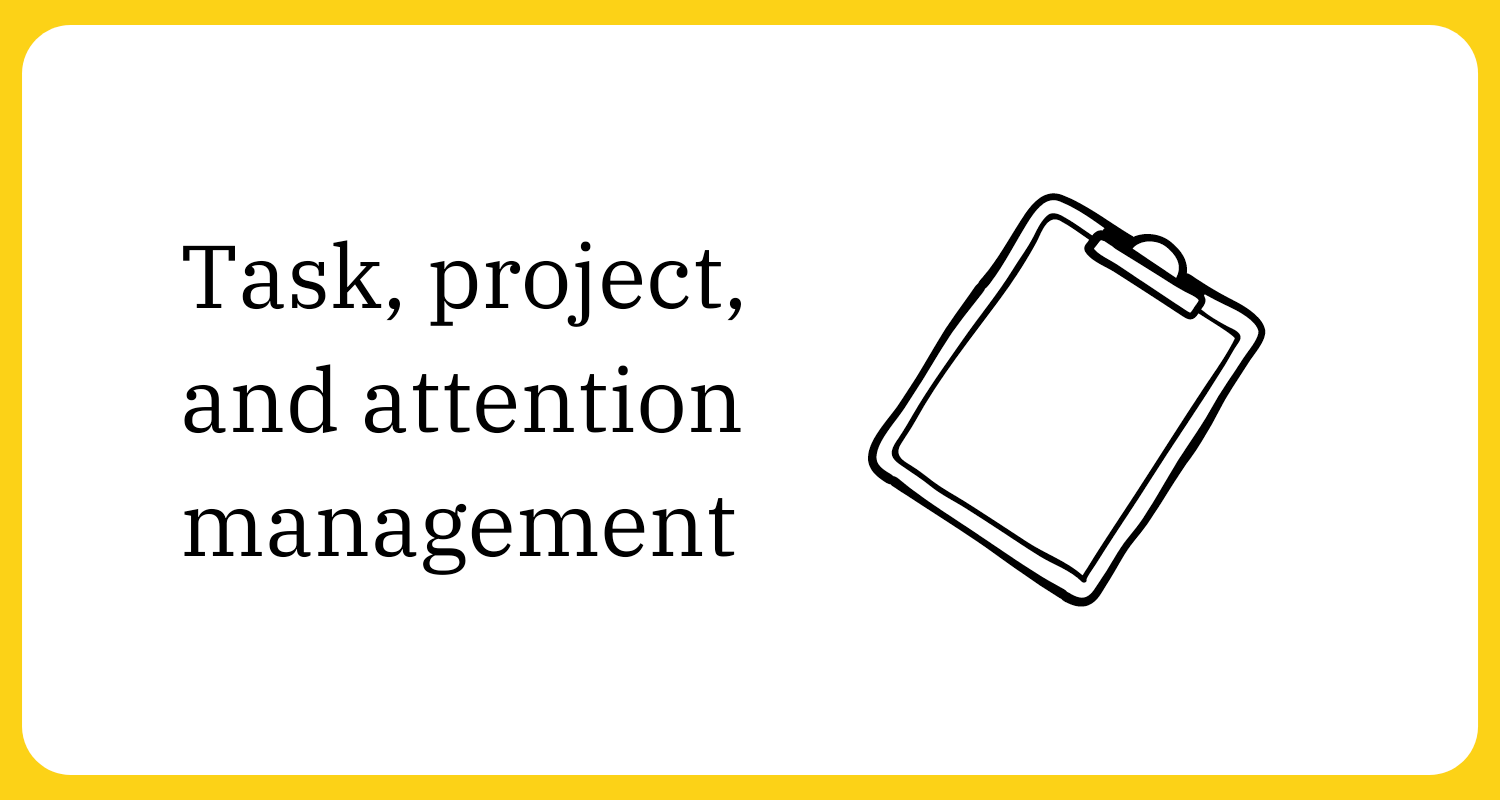 Focus To-Do combines a Pomodoro Timer with task management to help you stay focused and get things done.
You can capture and organize tasks into your to-do lists, start a focus timer, set reminders for important jobs and errands, as well as check the time spent on work and study.
How it works: Pick a task you need to accomplish and set a timer for 25 minutes (or whatever time you prefer). Start the timer and begin work — using the countdown to keep you focused. You can take a break when the Pomodoro timer rings (also customizable).
Biggest Benefits:
All-platform synchronization: You can view and manage your goals on any device.
Ability to prioritize tasks by setting deadlines and allocating different timers.
Color coding and organization of different projects and the tasks associated with those projects.
Adjustable Pomodoro and break times.
Everyday.app is a habit tracker that replaces your default tab to remind you of your intentions and help you form new habits.
How it works: Create and edit habits in the app, and install as your default "new tab" page to record and track your daily progress.
Biggest Benefits:
It helps to keep you accountable with visual and consistent cues.
Email tips on how best to use it to make sure you stay consistent over the long run.
Feels good to watch your daily streak grow and see that progress every time you open a new tab.
3. Zapier — 30,000+ users
Zapier helps you save time by creating shortcuts for your daily tasks. You can design instant workflow automation that supports thousands of the most popular apps.
How it works: In just a few minutes, you can create shortcuts, aka Zaps, to change your Slack status, save URLs to Google Sheets, share articles with colleagues, and much more. Then run those shortcuts right from the Chrome extension.
Biggest Benefits:
It helps you to work faster and smarter by removing manual processes and creating automation for yourself and your team.
Look up data from any app and display it in the Chrome extension without having to switch tabs or log into other apps.
Plenty of in-app suggestions to help you discover new ways to automate your favorite tools and save time.
4. Asana — 100,000+ users
Asana allows you to quickly add, search and assign tasks in your Asana workspace from any web page.
How it works: No matter where you are on the internet, you can access the core functions of your Asana task-management system with a few clicks.
Biggest Benefits:
Add tasks into your Asana workspace (without going to your dashboard.)
Create projects and assign work to anyone on your team.
Track progress against your project goals at-a-glance.
Easily import and export Asana data to automate workflows.
5. Forest — 700,000+ users
Forest helps you stay focused on essential tasks with a fun (and environmentally conscious) twist.
How it works: Click the extension to start your focus session. As you work, a tree grows in your "forest." If you stay on task, your tree stays alive. If you get distracted, it dies.
Biggest Benefits:
Fun and interactive tool help you focus and avoid getting distracted.
The Forest team partners with a real-tree-planting organization, Trees for the Future, to plant real trees on Earth.
Allows you to block specific sites while you're working on your set task.
6. Momentum — 3,000,000+ users
Momentum promotes focus, productivity, and calm on any "new tab" page.
How it works: Replaces a new tab page with a personal dashboard featuring to-do, weather, and inspiration.
Biggest Benefits:
A new inspiring photo, quote, and mantra each day.
Friendly reminders of your most important task.
Easy to use to-do list manager.
Shortcuts to your favorite websites and apps.
7. Office — 4,000,000+ users
The Office extension provides easy access to the Microsoft suite of products, as well as a list of your recent documents.
How it works: With one click, you can view, edit, and create Office documents in your browser. Note: It's most useful for those with an Office 365 account.
Biggest Benefits:
Easily access your favorite apps such as Word, Outlook, and OneNote right from your browser.
Quickly upload and start working on your documents on the web.
Get a list of the most recent documents that you've worked on.
8. Noisli — 200,000+ users
Noisli lets you create and listen to your personalized sound environment to help you focus on your tasks, reduce stress, and help you relax (or simply wind down after a stressful day).
How it works: The extension gives you quick and easy access to the main functionalities and features of Noisli.com.
Biggest Benefits:
Master volume control.
Easily access and share your combos with your friends and co-workers.
Completed sessions are added to your daily timer stats.
RescueTime helps you keep track of the time you spend in Chrome and get a clear picture of what you were doing all day.
How it works: It tracks the time you spend in an active tab or window and gives you a clear picture of what you were actually doing all day.
Biggest Benefits:
If you walk away from your computer for a few minutes, it automatically detects when you're away and stops tracking.
Scores your visited websites on a scale from Very Productive to Very Distracting.
Simple to pause or delete any time you'd rather not have tracked.
10. Timewarp — 10,000+ users
Timewarp reminds you not to procrastinate when you need to get things done by diverting your attention to your original task.
How it works: You can create "wormholes" for the websites that cause you the most distraction. Anytime you visit a specific site, you can set up wormholes that:
Take you to a more productive site that you specify.
Show you a motivational quote.
Display the time you've spent on the site today.
Biggest Benefits:
It's not just a blocklist, so you can add an action to prompt you to get back on task.
Simple, practical, and advocates for self-imposed restriction.
Chrome extensions for organization and notetaking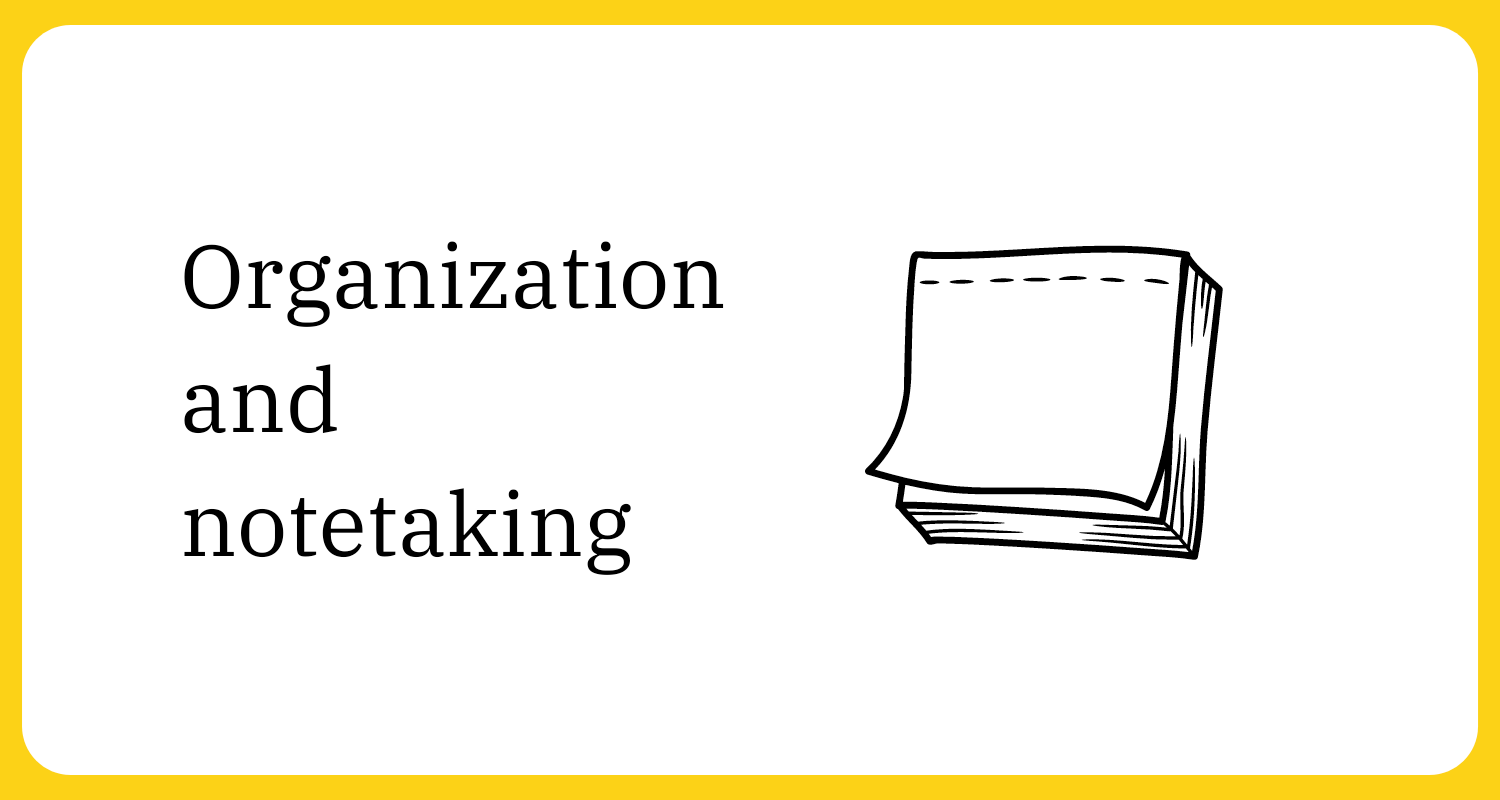 11. OneTab — 2,000,000+ users
OneTab reduces tab clutter and memory usage when you're browsing.
How it works: Whenever you find yourself with too many tabs, click the OneTab icon to convert all of your tabs into a list. When you need to reaccess the tabs, you can either restore them individually or simultaneously.
Biggest Benefits:
Can save up to 95% of memory because you reduce the number of tabs open.
Depending on how many scripts are running inside your tabs, moving them to OneTab can also speed up your computer by reducing the CPU load.
12. OSlash — 3500+ users
OSlash transforms your most-used links & snippets into simple shortcuts.
How it works: Do you open the same URL frequently or type the same text over & over at work? Use the OSlash extension to create a shortcut for the link or snippet. You can then access the web page or summon the snippet instantly by typing the shortcut out, without searching for or copy-pasting anything.
Biggest Benefits:
Enjoy split-second information exchange by bringing company-wide knowledge to one place
Autotype 30x faster, bypass busy work, and save up to ~10 hours every week
Gain one-touch access to all your shortcuts, tabs, and browser activity
12. Toby — 300,000+ users
Toby helps you organize your browser tabs and access them quickly anywhere.
How it works: Toby is a visual workspace that lives on every new tab. You can add new tabs by dragging and dropping your browser tabs into collections or save a whole session in just one click.
Biggest Benefits:
Create collections of your most visited websites and access them from the Toby page (which automatically pops up when you open a new tab.)
Access all of your collections on any desktop with automatic sync.
Use tags to organize your collections or create notes for your to-dos.
13. Note Board — 200,000+ users
Note Board enables you to insert notes on any website and display them every time you visit.
How it works: Click on the extension to create a new sticky note for the webpage you're on. When you open that page again — the note will appear in the same position you left it.
Biggest Benefits:
Extremely useful if you wish to make a quick task list about specific pages.
Convenient place to store the information you have gathered while surfing the internet.
Can use the same extension on different devices and have all of them updated at once.
PocketTube is an easy way to manage your YouTube subscriptions.
How it works: The PocketTube extension enables you to group your YouTube subscriptions into folders, mark watched videos, filter videos, and more.
Biggest Benefits:
Auto-sync your collections on Android, iOS, Firefox using Google drive or Chrome profile.
Create groups with subscriptions based on the topic.
Show the latest video feed by collections/group and play all videos by collections using the playlist.
15. Paint Tool — 200,000+ users
Paint Tool allows you to create (and save) quick drawings while using Chrome.
How it works: Draw anything (shapes, lines, or add text) right on websites in real-time.
Biggest Benefits:
Great for teaching and collaboration.
You can use it as a screenshot tool.
Convenient hotkey settings for quick tool use.
Chrome extensions for RoamResearch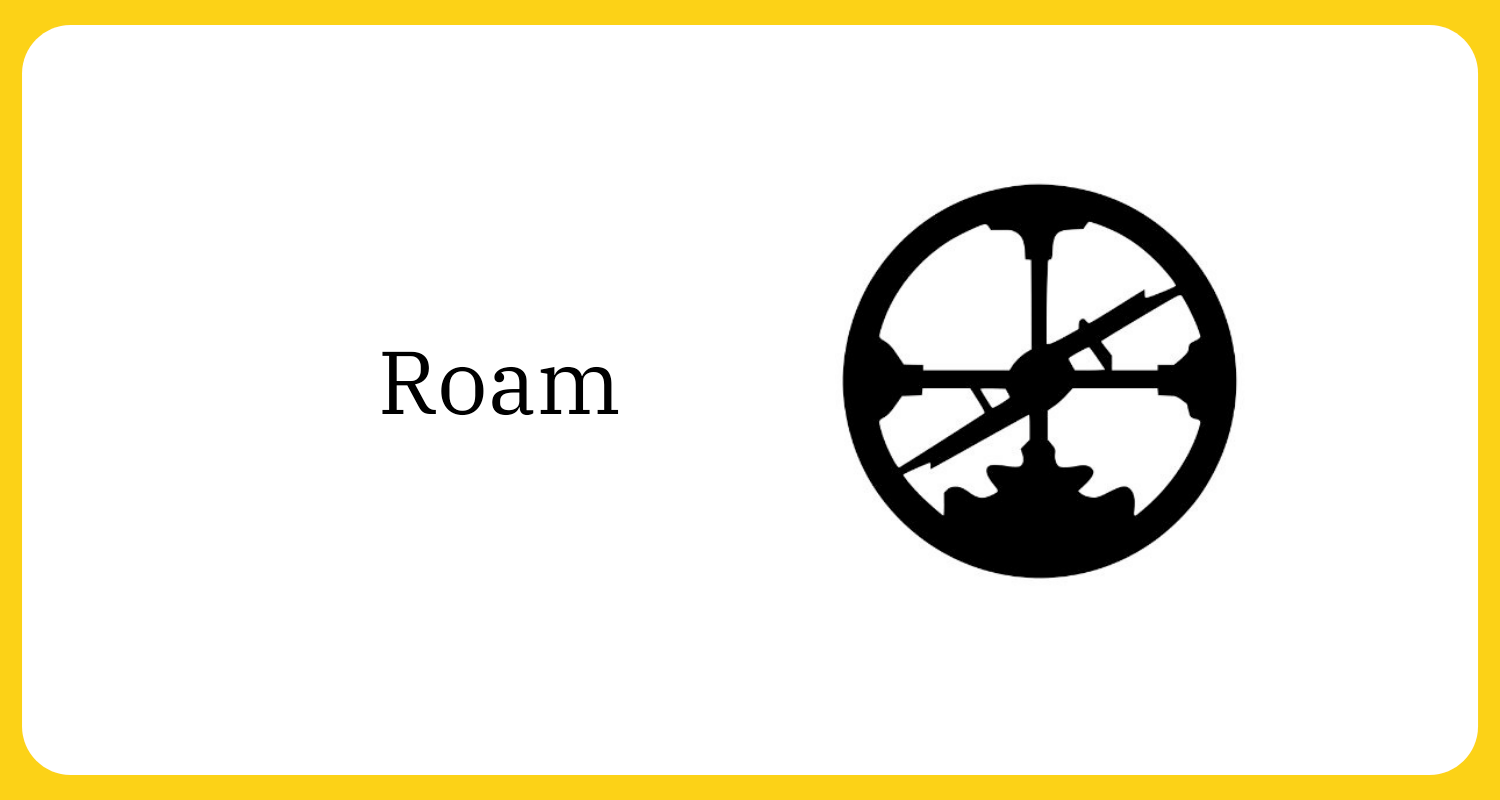 16. +Roam — 3,000+ users
+Roam enables you to save snippets from the web to the RoamResearch app.
How it works: Simply highlight content, click +Roam, and copy the snippet to Roam.
Biggest Benefits:
Saves time by removing extra steps for using Roam on the web.
Text is automatically formatted in markdown and includes the snippet's source, with title and URL.
Roam-highlighter lets you highlight multiple text sections on-page to copy to RoamResearch.
How it works: Use it to highlight all the areas of content you want to save and then quickly copy/paste into Roam (in a Roam-friendly format.)
Biggest Benefits:
It makes it faster to import lots of content from a web page into Roam.
You can use double bracket words/phrases with the extension to create page/link references when pasted into Roam.
Roam Highlighter is another web highlighter built for RoamResearch (plus a few more apps.)
How it works: Highlight text, add tags, customize the format of your text clippings with placeholders, and jump to the next open Roam tab to quickly insert your highlights.
Biggest Benefits:
Helpful if you are doing research, want to build your knowledge base, or just want to save your favorite blog articles.
Works for Obsidian, Logseq, and Notion, too.
Chrome extensions for Notion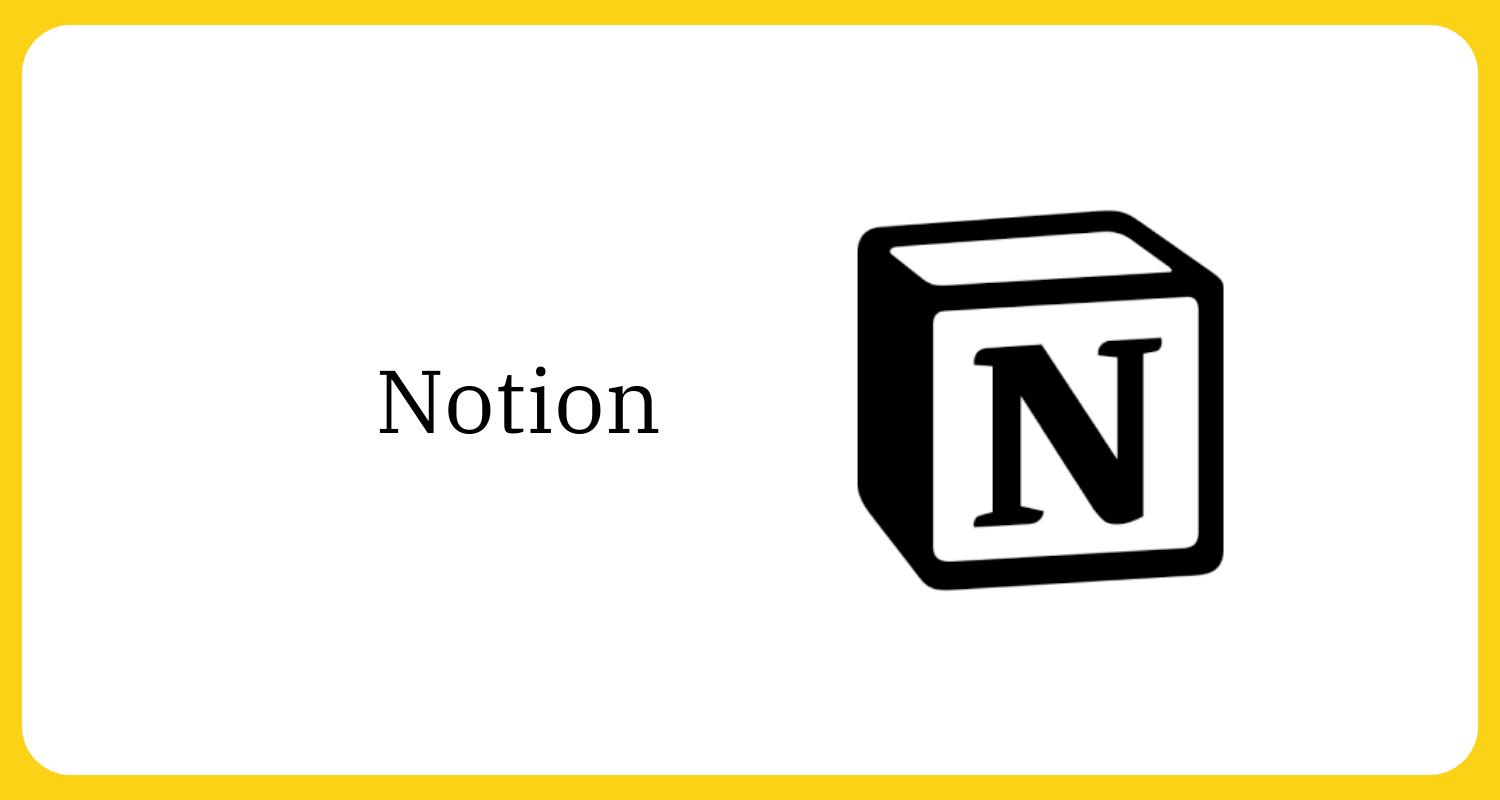 Notion Boost makes Notion more productive and less distractive.
How it works: Visit any Notion page. Click on the extension icon (clickable only when on a Notion page). A popup menu will appear, and you can toggle features from there.
Biggest Benefits:
Function boost and customization that makes Notion better according to personal preferences.
20+ customizations to choose from.
Saves time navigating on the page.
Notion Web Clipper saves any website into Notion.
How it works: If you come across something you want to keep, just hit the Notion button on the top right of your browser!
Biggest Benefits:
You can organize your clippings immediately.
It makes it easy to turn clippings into action items, link them to projects and assign them to teammates.
You can read the pages you clip on any device, online or off.
Evergreen Notes enhances Notion with tons of valuable features
How it works: Adds a table of contents to your Notion pages to help see your related notes, references, backlinks, and mentions right in the sidebar.
Biggest Benefits:
Access all necessary information without getting distracted by flipping through different pages/screens in Notion.
You can view any page you mention in the sidebar under references.
Chrome extensions for reading and writing online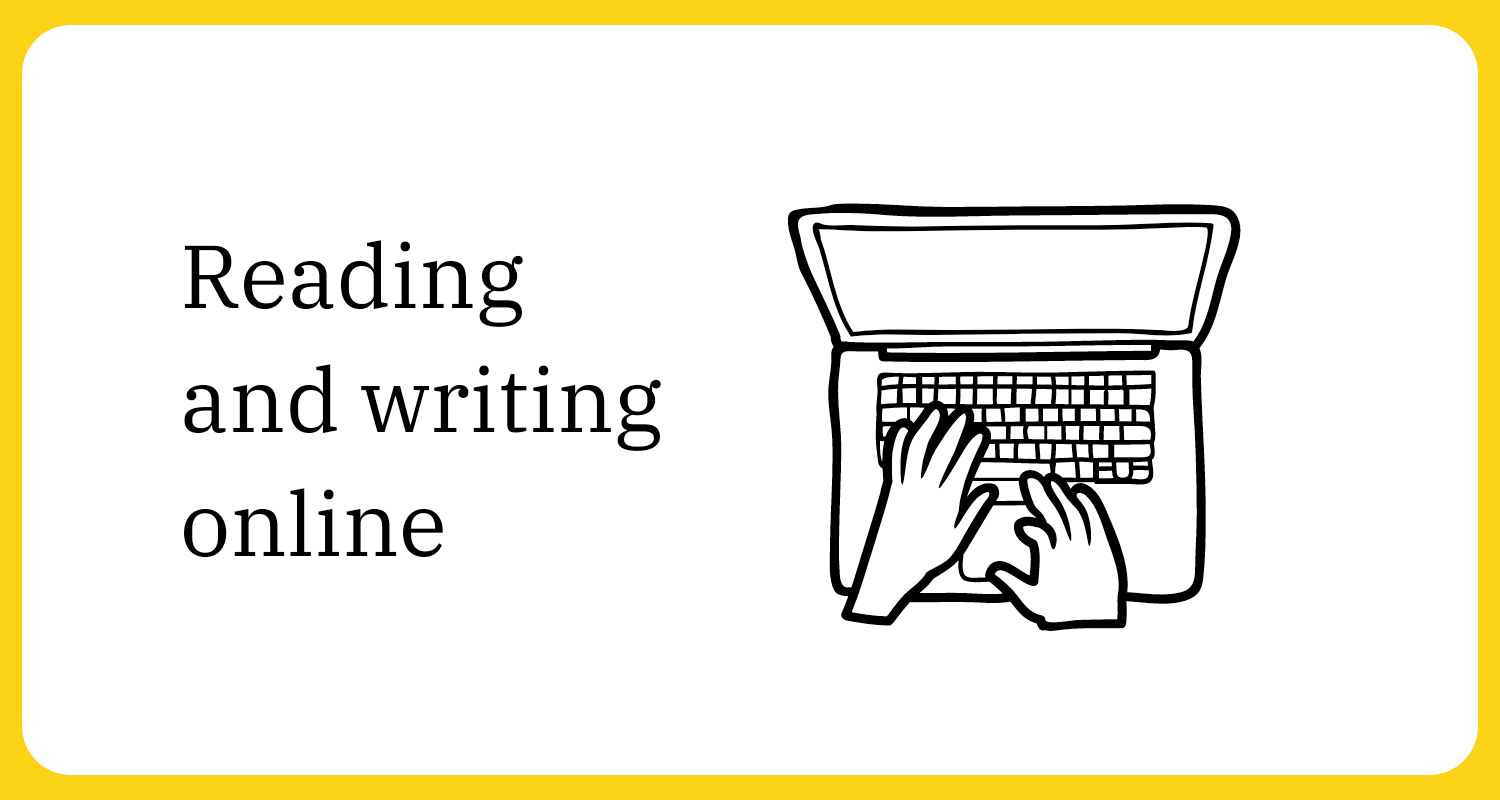 22. Instapaper — 200,000+ users
Instapaper is a simple tool for clipping web pages to read later.
How it works: Save your current tab to your Instapaper account for reading later. You can also pick a folder to file it into.
Biggest Benefits:
Convenient for saving web pages for reference at a later date.
Works on iPhone, iPad, Android, and desktop.
You can use it in place of the bookmarklet to save articles directly into your Instapaper queue.
You can sort your saved links into folders at the time of clipping.
Mailbrew lets you save links from around the web to read later in your brews.
How it works: Collect content from anywhere on the internet and save it to your Mailbrew account. Anything you save will show up in your personal email digest.
Biggest Benefits:
You can create customized digests using RSS for subreddits, YouTube channels, Twitter accounts — that get sent right to your inbox.
Help to reduce social media usage, by only sending you the stuff you care about.
Significantly reduces inbox overwhelm with a few clicks!
24. Grammarly — 10,000,000+ users
Grammarly is a writing assistant that offers you specific suggestions to help you improve your writing — and it goes way beyond grammar.
How it works: With the Grammarly extension, you'll get real-time feedback to help you fix grammar, spelling, and punctuation issues, and it can also help you revise sentences that are grammatically correct but wordy and unclear. Work with Gmail, Google Docs, Twitter, LinkedIn, and nearly everywhere else you find yourself writing.
Biggest Benefits:
Compatible with the text fields on most websites.
Prioritizes suggestions based on your settings and how a reader will likely respond to your message.
Helps multilingual speakers sound their best in English with tailored suggestions to improve grammar and idiomatic phrasing.
Readwise Highlighter creates highlights from any webpage and sync directly to your Readwise account.
How it works: Highlight any text on any webpage and right-click the highlighted area.
Then select one of the menu options to automatically send the highlighted text to your Readwise account as a highlight.
Biggest Benefits:
Assists with retention of the information you consume.
Shortcut for saving the notes you want your Readwise account to remind you of.
Voices allows you to "listen" to your favorite blogs on the go!
How it works: Converts any article to audio so you can listen to them.
Biggest Benefits:
Recorded articles are kept in the cloud and are easy to share.
It makes content and knowledge accessible to a wider audience.
27. SwiftRead — 100,000+ users
SwiftRead increases your reading speed to help you absorb knowledge and learn faster.
How it works: Select text in your browser, then hit right-click, and click "SwiftRead selected text."
Biggest Benefits:
Works by using a visual technique called Rapid Serial Visual Presentation, or RSVP, used by the fastest speed readers in the world.
It helps you eliminate your inner voice that sounds each word out — known as "subvocalization" — and too much focus on the words themselves.
This allows you to read more visually, leading to faster reading while maintaining comprehension.
Chrome extensions for everyday operations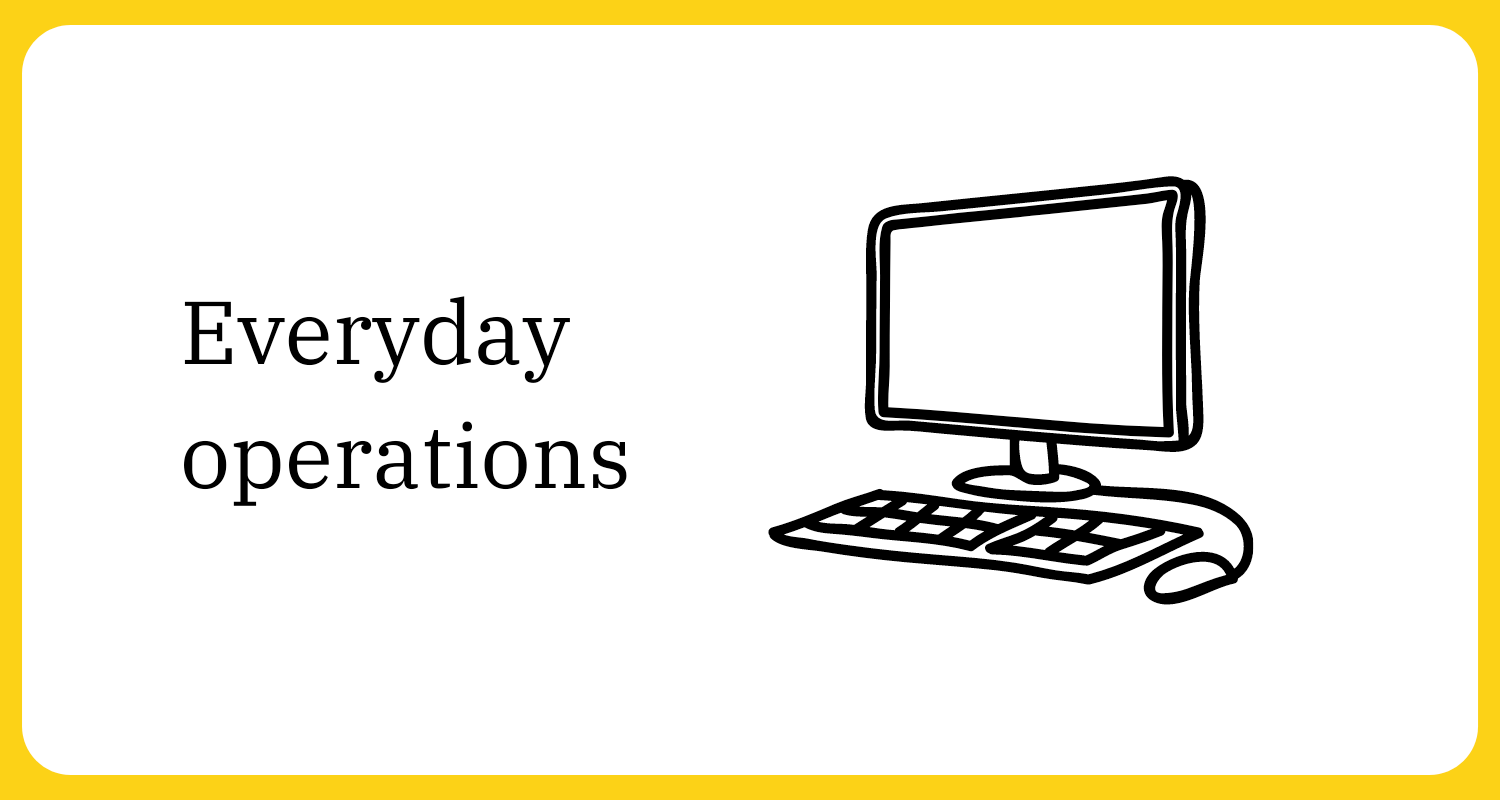 28. MyMind — 10,000+ users
Save images, bookmarks, notes, quotes, or text highlights without thinking twice.
How it works: Just click the button in your browser to save a web page, article, or product page. No need to file or catalog anything. It will do it for you.
Biggest benefits:
Right-click any image or highlighted text to save it to your mind.
You can save from emails, websites, or articles without breaking your flow to organize or categorize each capture.
You can also add a tag or make a quick note from the saving dropdown, for easy reference later.
29. SessionBox — 300,000+ users
SessionBox enables multi-login to any website.
How it works: Log in to multiple accounts on the same site simultaneously — no more need for secondary browsers or private sessions.
Biggest Benefits:
Your sessions are securely synchronized between your devices by using your SessionBox account.
Tabs managed by SessionBox do not use shared storage
30. Lightshot — 2,000,000+ users
Lightshot is a simple and convenient screenshot tool.
How it works: Select an area, edit your screenshot and upload it to the server.
Biggest Benefits:
You can edit screenshots in place, instantly.
Search for similar screenshots within your database.
You can send your screenshot straight to print.
31. ColorZilla — 2,000,000+ users
Colorzilla is an advanced-eyedropper, color picker, gradient generator, and other colorful goodies.
How it works: With ColorZilla, you can get a color reading from any point in your browser, quickly adjust the color and paste it into another program.
Biggest Benefits:
Get a color palette for any site.
Get colors of dynamic hover elements.
Displays element information like tag name, class, id, size, etc.
32. GoFullPage — 5,000,000+ users
GoFullPage allows you to capture a screenshot of your current page in its entirety. An alternative that allows you to screenshot a full page, what's visible on your screen, or an element on the page is SwipeWell.
How it works: Click on the extension icon (or press Alt+Shift+P), watch the extension capture each part of the page, and be transported to a new tab of your screenshot where you can download it as an image or PDF or even just drag it to your desktop.
Biggest Benefits:
Super fast and simple. One-click to capture a full webpage.
Handles complex pages—including inner scrollable elements as well as embedded iframes.
You can export your result to PNG, JPEG, or various PDF paper sizes.
33. WhatFont — 1,000,000+ users
WhatFont is an easy way to identify fonts on web pages.
How it works: Click the extension and inspect web fonts by hovering on them.
Biggest Benefits:
Removes the need to inspect each page and hunt through the HTML for the site font.
Hassle-free and super simple to use.
Print-Friendly & PDF makes any webpage… (wait for it)...print and PDF-friendly!
How it works: Print Friendly removes ads, navigation, and junk before your print — optimizing your page for the ultimate print reading experience.
Biggest Benefits:
You can edit before printing (e.g., click-to-delete any content before printing, remove all images or individual images and change the text size from larger to smaller.)
Generate PDFs for archiving, sharing, or saving. PDFs include clickable links and source URLs so you can continue to interact.
Multi-clock helps you keep track of different time zones with multiple clock-views —  in a minimalistic new tab page.
How it works: Display up to six digital clocks and a beautiful image from Unsplash every time you open a new tab.
Biggest Benefits:
Easily add up to six clocks from over 400 time zones.
Minimalistic and unobtrusive with simple customization options.
Freely name each clock or use the default locale name.
Display the time difference from your chosen locale.
36. Wappalyzer — 1,000,000+ users
Wappalyzer is a technology profiler that shows you what websites are built with.
How it works: With one click, you can find out what CMS a website is using, as well as any framework, eCommerce platform, JavaScript libraries, and many more.
Biggest Benefits:
Fast and effortless to find out what your favorite websites are using in their tech stack.
Allows you to export the data for future reference.
Chrome extensions for video, messaging, and meetings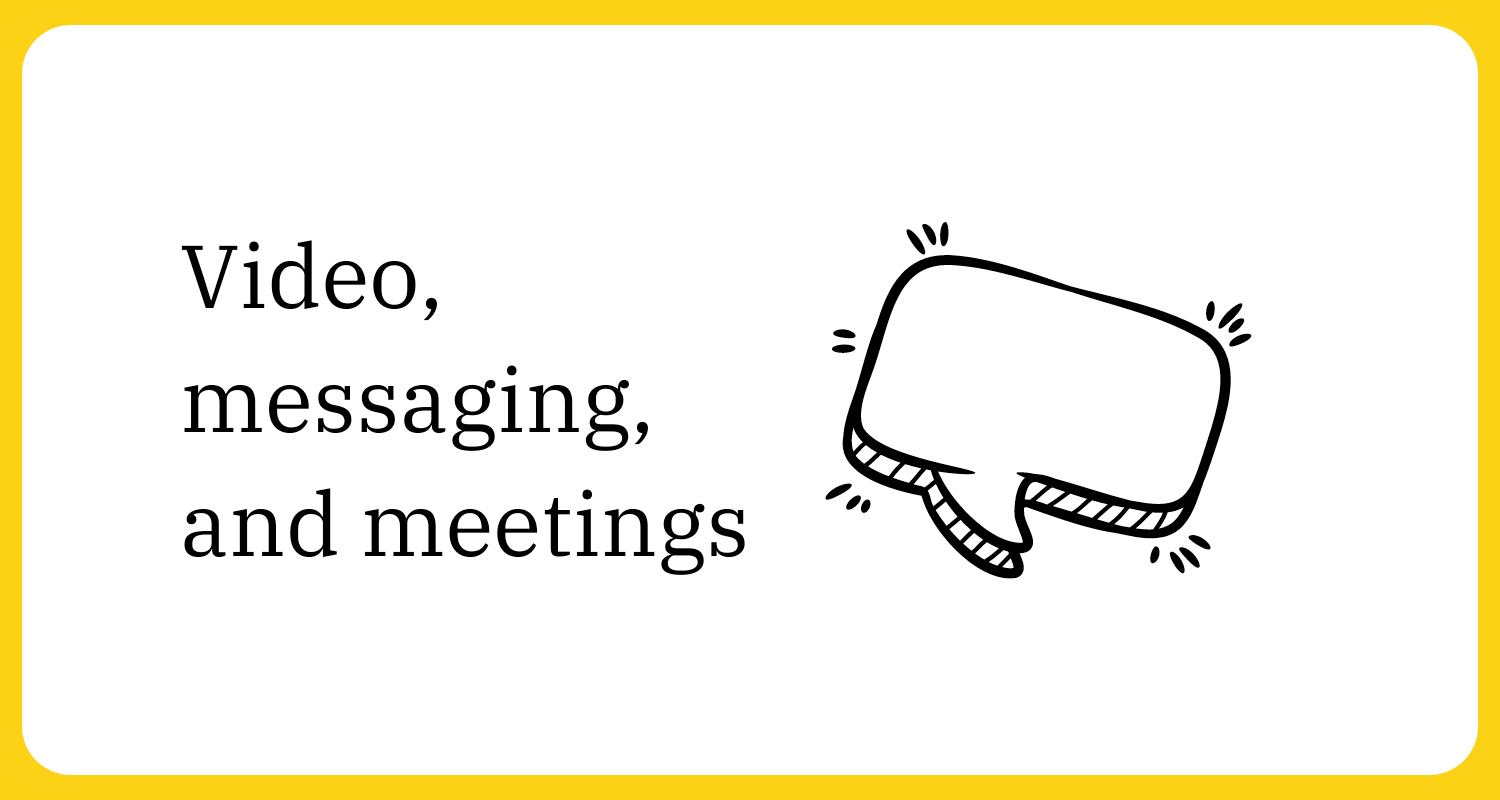 Launch a new ZipMessage conversation from anywhere.
How it works: Start an async video conversation in your ZipMessage account while browsing any other web page.
Biggest Benefits:
Fast and easy access to recording a video message without having to visit your ZipMessage dashboard.
Enables asynchronous communication with your teammates or customers.
Switch between multiple ZipMessage accounts from the extension.
38. Loom — 5,000,000+ users
Loom is a fast and easy way to record screen content straight from your browser.
How it works: Record your screen and camera with one click. Share that content in an instant with a link.
Biggest Benefits:
Record your screen, camera, microphone, and internal audio.
Add time-stamped comments and reactions to your videos.
Save videos you've recorded to your device or the cloud.
Zoom Scheduler allows you to schedule Zoom meetings directly from Google Calendar.
How it works: With the click of a button, you can start an instant meeting or schedule a future meeting. The meeting URL and information are sent via a Google Calendar invitation so the attendee can join with a single click.  
Biggest Benefits:
Start an instant meeting without having to open the app.
Schedule a new meeting without having to open your calendar.
Schedule a meeting for someone else (provided you have access.)
40. Mote — 1,000,000+ users
Mote helps you create voice notes and send audio feedback.
How it works: Create voice notes for any website or application directly from our Chrome extension menu — simply click on the browser icon to access our 'Motepad' recorder.
Biggest Benefits:
It supports transcription for more than 20 world languages, including English, Spanish, French, Portuguese and Arabic.
Record and insert audio clips within Google Slides and Google Forms. Simply click on the Mote icon within the application to insert your audio.
Chrome extensions for shopping and travel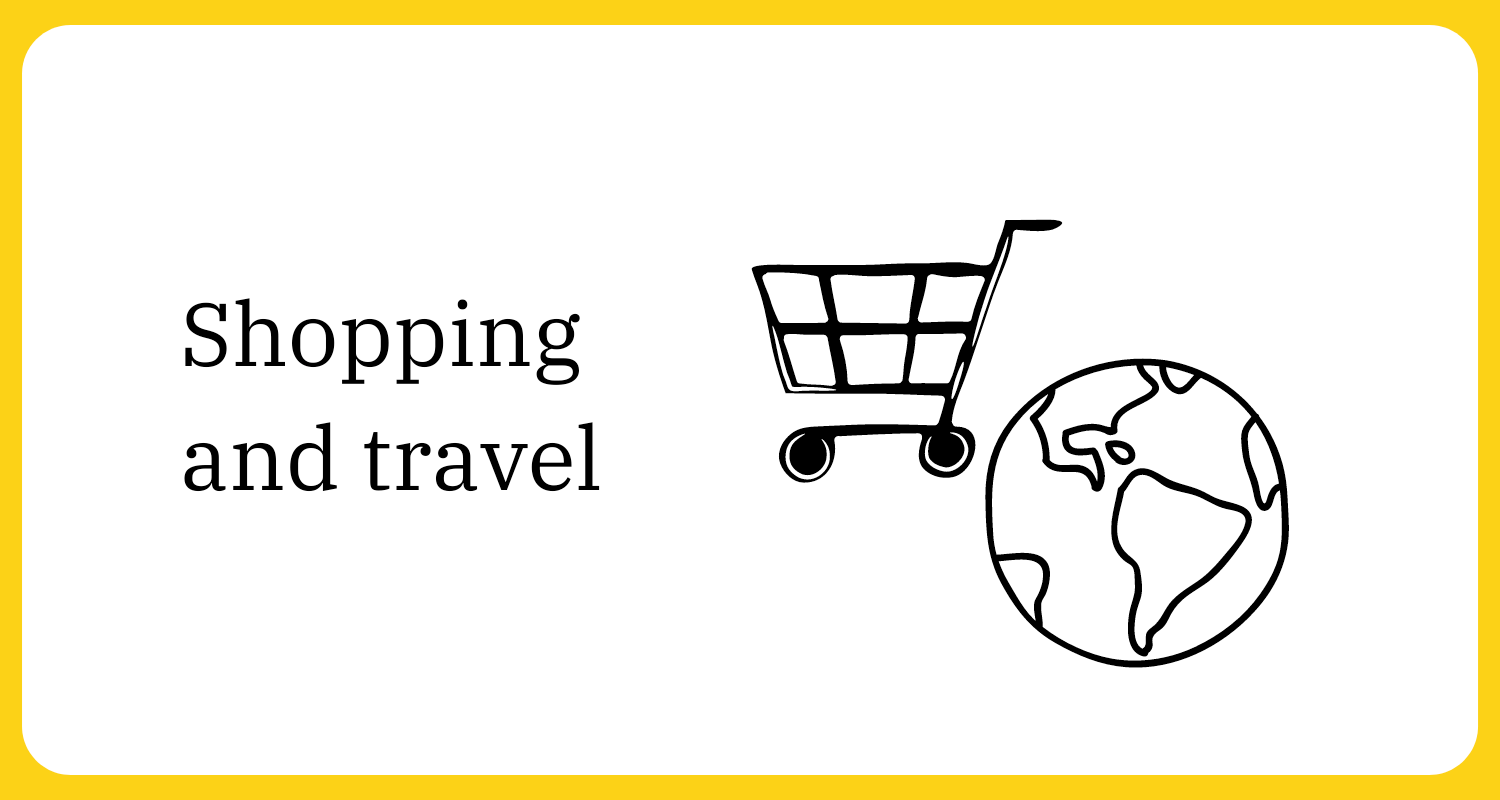 Room Steals shows you the best room rates available for the hotel you're already looking at.
How it works: Click on the extension (while you're on any major booking site) to find offers of a cheaper rate, for the same hotel. A direct link to that offer is available.
Biggest Benefits:
Save money by finding offers you might not have considered.
Save research time looking for the best rate!
Don't be fooled by low user count — it's super helpful if you love searching for travel bargains.
42. Lustre — 50,000+ users
Lustre provides instant recommendations for the best products when you're shopping on Amazon (USA only.)
How it works: While browsing Amazon, click the extension button to check for recommendations and reviews from popular sites.
Biggest Benefits:
See reviews from Wirecutter, YouTube, Reddit, and more — research all in one place.
Compare prices effortlessly, track changes, and know when there's a sale.
Chrome Extensions for privacy, security, and computer performance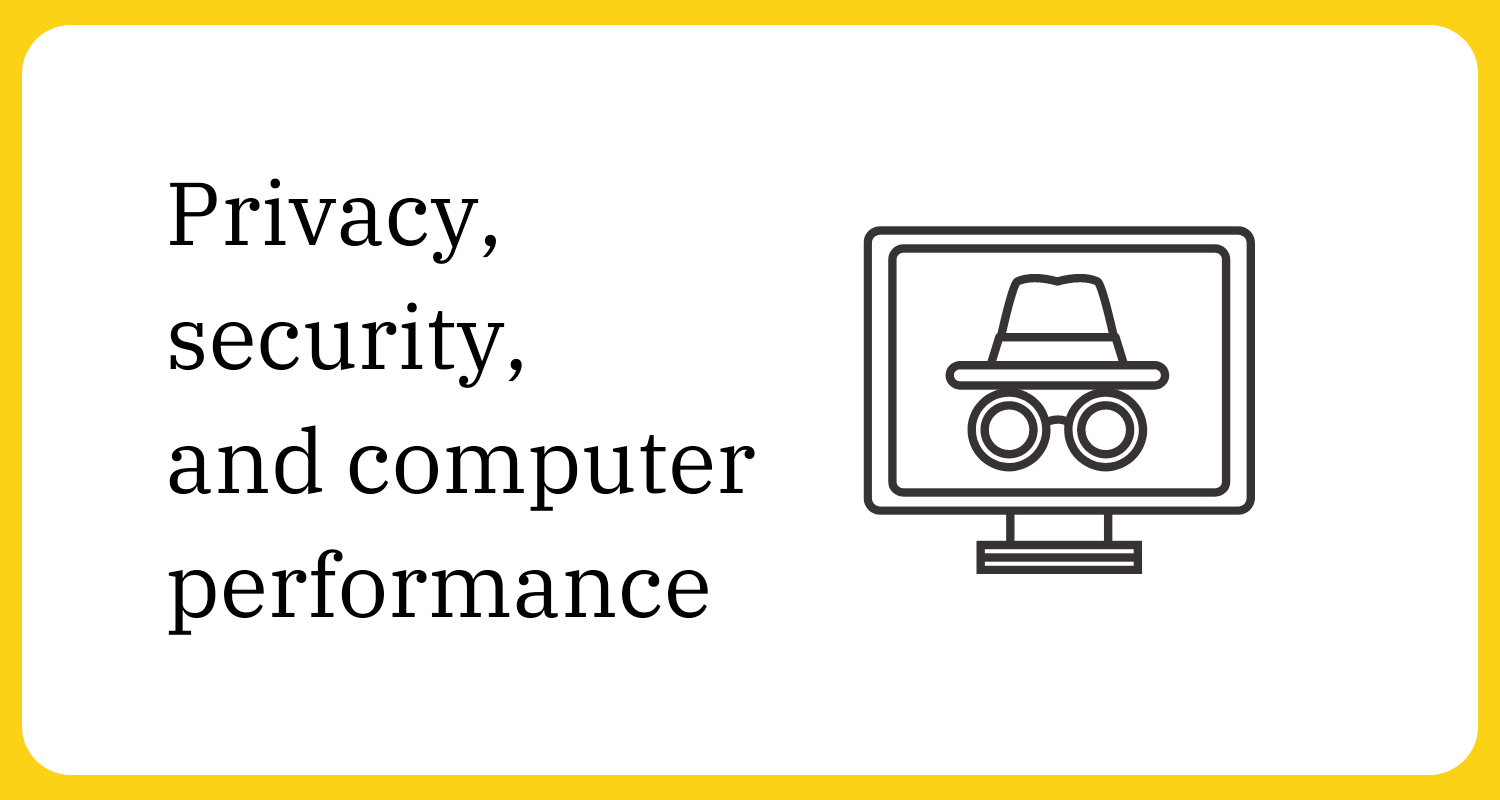 43. 1Password — 2,000,000+ users
1Password helps you sign in to sites, generate passwords, and store secure information easily. (Note: This extension requires a 1Password membership.)
How it works: Login into the extension to autofill your login and password for any site you're on. You can also create and edit logins. As well as pin the info on the screen.
Biggest Benefits:
With 1Password, you only ever need to memorize…one password. (By far my favorite and most used extension.)
The app manages everything for you: generating, saving, and filling your passwords.
The data you save is encrypted and inaccessible to anyone.
44. Ghostery — 2,000,000+ users
Ghostery is a powerful privacy extension that enables you to block ads, stop trackers, and speed up websites.
How it works: The built-in ad blocker removes advertisements from a webpage to eliminate clutter so you can focus on the content you want.
Biggest Benefits:
Smart Blocking feature speeds up page loads and optimizes page performance by automatically blocking and unblocking trackers.
Multiple displays and insights dashboards to see the information that's relevant to you.
Super Agent fills out cookie consent forms based on your preferences, saving you time and letting you take control of your privacy.
How it works: Choose your cookie preferences once and, for every supported website, the extension will automatically consent to your choices for you.
Biggest Benefits:
Decide if and how you want to be tracked.
Three different categories for optional consent: Advertising, Functional, and Performance.
The Great Suspender helps your computer run smoothly by suspending the tabs you aren't using.
How it works: Tabs that have not been viewed after a configurable length of time will be automatically suspended in the background, freeing up the memory and CPU being consumed by that tab.
Biggest Benefits:
Whitelist specific URLs or domains that you do not want to suspend.
Vastly improves performance when restarting chrome with a large number of open tabs.
Detects tabs that contain forms with user input and can prevent them from suspending.
Chrome Extensions for learning and personal development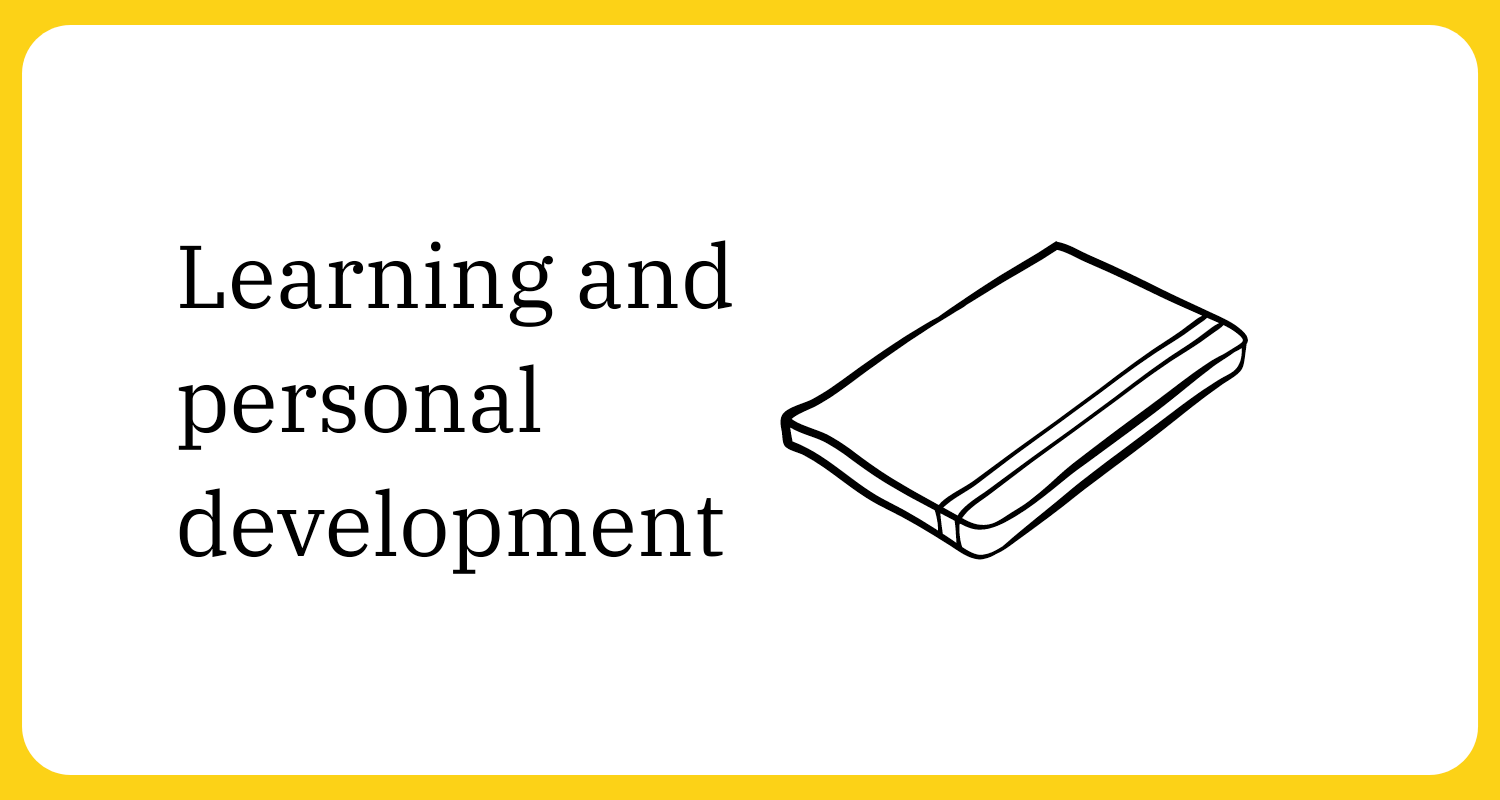 47. Toucan — 100,000+ users
Toucan helps you learn a new language just by browsing the internet.
How it works: When you visit a website, Toucan automatically translates certain words and phrases on the page into the language you're trying to learn.
Biggest Benefits:
You can learn words in your new language within the context of a language you're already comfortable with.
As you get more fluent, Toucan introduces new words and more complex phrases for you to learn.
You can play minigames to test your new vocabulary and take your skills to the next level.
48. Thyself — 20,000+ users
Thyself helps you master your mental health with mood tracking, journal prompts, self-care, and intention setting all in one place.
How it works: Several times a day, the app will prompt you to ask yourself, "what do I feel?" You can choose an emoji that best reflects your current mood during these mindful moments. Over time, your mood diary will fill. From there, you'll be able to pick out insights into what brings you joy, satisfaction, and purpose.
Biggest Benefits:
Gain insights into what brings you joy, satisfaction, and purpose.
Improve self-awareness by labeling your moods.
Multiple tasks you can pick from and then perform to calm yourself.
That's a wrap!
Taking advantage of tools designed to help you do your job faster, make your life easier, and reduce decisions regarding everyday tasks is a no-brainer.
Especially given that, worldwide, the average person spends a total of 6 hours and 55 minutes looking at a screen each day!
We hope today's roundup will help you make the most of that screen time.
And that by enhancing your browser experience with these customizations and additional functions — you increase your abilities to focus, free up your time, and follow-through.